Wheelchair Hacks 2022
One of the goals of the Redman Power Chair is to take the limitations out of being in a wheelchair! Get fast-tracked to easier wheelchair living with some of our top Wheelchair Hacks for cooking, traveling, and more.
Wheelchair Support in the Kitchen:
Zip ties
Helpful in more ways than you might think! Zip ties can be used to extend your reach and make things easier to grab, especially if you are unable to adapt your kitchen. Use them around refrigerator handles, cabinet knobs, and anywhere else you find helpful.
Invest in comfortable containers
Have some containers on hand that are a convenient size and easy for you to open and close to make accessing kitchen storage a breeze.
Non-slip drawer liners
Lining your cabinets and drawers will help to keep items from moving around or sliding to the back and out of reach. Or vice versa… if the rubber makes things too hard to slide in and out, get some smooth paper liners instead!
Purchase a lap desk
A mobile work surface helps keep food prep within reach and can be used as a tray when carrying hot items from one surface to the next. You can top it with a rubberized placemat to make it easier for things to stay put – or even use some of that shelf liner.
On the Road (or in the Air!) Travel Hacks:
Consider purchasing an ultralight travel ramp for your next road trip. Thanks to their carbon fiber, Ultralight ramps can handle up to 600lbs while only weighing eight pounds themselves! Travel is way more convenient when you can eliminate a heavy ramp weighing you down.
Staying out of town? One travel hack is to get some bed-assist straps to help you maneuver in and out of unfamiliar beds with conveniently placed and easy-to-use handles.
Make sure your next suitcase has spinner wheels. These are wheels that don't just roll forward and backward, but in every direction with ease. Also, skip lines with specialty check-in to make airport navigation a breeze.
If you're using a hybrid electric or power chair, consider a phone charger that connects to power chairs. This way you can keep your phone powered up off your chair's battery while also keeping it within reach. 
Check out websites like Seat Guru when booking your flight. They've conveniently listed seating charts for disabled passengers that include most plane types so you can select the most comfortable seat. 
Other Everyday Hacks for the Power Wheelchair User:
Keep plastic bags on hand to help protect your chair's hardware (like the joystick) in wet or rainy conditions.
Purchase touch lamps. Not only are they fun, but they take the difficulty out of getting to a hard-to-reach switch. 
Light candles without burning your fingers by using an incense stick for extension.
Keep a flashlight accessible on your chair to help when navigating dark sidewalks, increase your visibility, and travel more safely.
Attach paper clips, safety pins, or keyrings to zippers to maintain easy open and closure for your jackets and bags.
Live Your Best Life with Redman Power Chair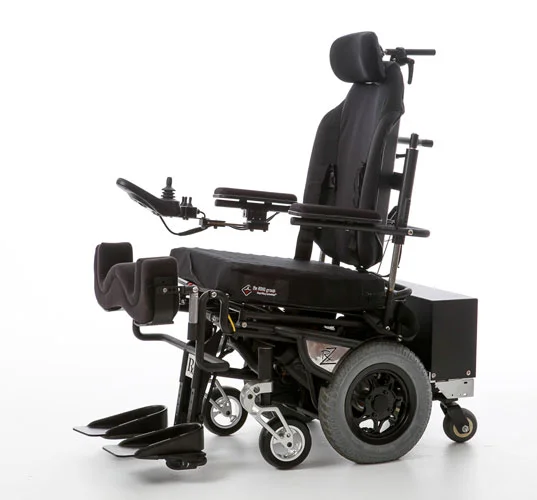 At Redman Power Chair, we are dedicated to improving your quality of life through innovative mobility. Learn more about what makes our chair different with a look around our website.